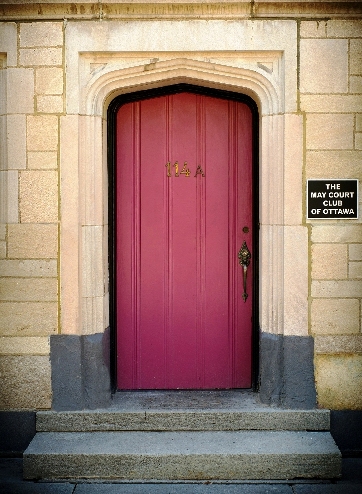 Club activities include regular meetings of Club members, plus a Christmas Party and monthly Soup Lunches for members and guests. There are also fundraising events at which the Club welcomes non-members.
The May Court Club of Ottawa wishes to advise both members and non-members who attend an activity or event sponsored by the Club, that photographs and or video recordings may be taken for the purpose of advertising or publicizing the Club. Thus it is an attendee's responsibility to inform the Club if they do not wish to be included in either photographs or video recording.
Upcoming Events
Online Auction! In late October/early November, the Club will once again hold an online auction run by a professional. Can you think of valuable items stashed away that you could donate for fundraising? In 2021, your offerings raised more than $8000.  This year we are introducing a second component: Helping Hands Gift Certificates offering a few hours of an activity you love doing.  Alternatively, you can suggest a business well known to you that can be approached for a Gift Certificate. Click on the link in the Sidebar entry to see the Poster with more details. All offers must be made in August.
The May Court Christmas Market will be held on November 18, 2023!
The Aberdeen Artisans are excited to bring back the Christmas Basket initiative for the Market and are hoping for the support of the May Court membership.  For those who forget the procedure, we ask each member to donate a group of retail or hand-made items based around a specific THEME, then bring to the Clubhouse (by November 1st). The Artisans will display them attractively in a cellophane wrapped basket tied with a bow. These Baskets will be sold at the Christmas Market.   Click here to see more information on the Gift Baskets Project and the list of suggested themes.
Other Club Activities
There are several committees that members can join and take part in.
Nancy Birchard is the new convenor of the After 5s .They meet on the 2nd Tuesday of each month, and members are most welcome to join this fun group for pizza and wine (optional!!) and make plans to help the Club help the community. For more information contact Nancy at [email protected]
The Aberdeen Artisans usually meet on the 3rd Wednesday of each month. Come out and see what is involved. Everyone has something to offer this creative group. For more information, contact Johanna Blakney through the Club secretary at [email protected].
Soup Lunches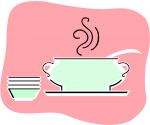 Soup lunches are a great way to meet fellow members or introduce a friend to the May Court Club. Why not carpool with a May Court friend in your zone, offer a ride to a new member, or bring a member you haven't seen for a while? Come for good company and interesting soups and sweets. A choice of soup, bread, cheese and dessert, with tea or coffee is always offered.
The soup lunches are generally held on a Friday at noon, with the occasional exception.
Tentative dates for upcoming soup lunches are Friday September 29, Friday October 27, Thursday November 30.  For the first half of 2024 the dates are Friday January 26, Friday February 23, Friday March 29, Friday April 26, Friday May 24. An email notice will be sent out closer to the dates asking for replies and soup choices in advance. To reserve a place call the Club Secretary (613-733-4681) by the previous Monday and pay $7.00 at the door.
---
Past Events since June 2021
The 2023 Annual General Meeting was held in person at the Club on Wednesday June 7, 2023 at 11:00 am. A light lunch followed. As well, the Club's 125th Anniversary was recognized with the unveiling of a plaque that will be installed at the entrance to the Elizabeth Wing in the May Court Hospice site.
A Celebration Luncheon was held on Sunday May 7, 2023 at the Museum of Nature to commemorate the 125th anniversary of May Court Club of Ottawa!  This was a marvelous event,  highlighted by a donation of  $125,000 to the Crossroads Children's Mental Health Centre. Click on the link in the sidebar to see some wonderful photos.
The Spring General Meeting was held in person at the Club on Wednesday, March 29, followed by an enjoyable Pasta Party lunch!
The annual Member's Christmas Lunch was held at the Club on December 7, 2022.  The Club used this opportunity to thank the Club secretary, Mary Schoenfeld, for 25 years of dedicated service.
On November 22, 2022 the first Education Meeting since COVID-19 was held to introduce our new members, and to tell them about the many opportunities for volunteering at the May Court Club.
The annual Christmas Market was held on November 12, 2022, and showcased the many talents of the Aberdeen Artisans Committee.
The Fall General Meeting was held in person at the Club on Wednesday, October 19th. A lovely Luncheon followed. It is so nice to see regular events resuming at the Club!
The Club offered a 10-week Memoir Writing Workshop, for members past and present. This was an opportunity to tell loved ones what they never knew about grandma, mom, wife, daughter, sister, friend or simply who you are. It was given by Sharyn Heagle, and enjoyed by all who attended!