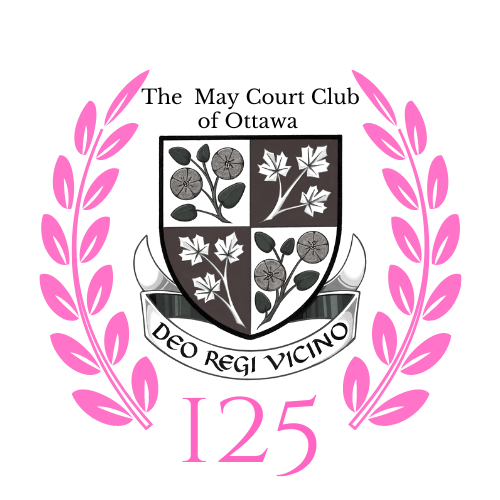 The May Court Club of Ottawa was founded in 1898 by Lady Ishbel Aberdeen, the wife of the Governor General. In a time when there were no social safety nets, she wanted to provide young socialite women with the ability to help other women and their children who were in need. Early activities of the club included establishing clinics, educational services, and knitting for the war effort. As the needs of the community changed so did the projects undertaken by the Club.
To learn more, please explore the menu links on our website, and visit our Facebook page!
Are you interested in becoming a member, and being part of this dynamic group? Check out our Become a Member page for details.
The May Court Club of Ottawa was chosen as one of the recipients of the June Callwood Outstanding Achievement Award for Voluntarism (group) for 2019.  The award was presented virtually by the Minister of Heritage, Sport, Tourism and Culture Industries, Lisa MacLeod on January 27, 2021. For more information click here.
In March 2022, the local magazine 'Neighbours of Old Ottawa', published an article featuring the May Court Club. View this interesting account here.
Donations
For your convenience, you can make a donation by clicking here.  This is a wonderful way to support a good cause, remember a friend, or purchase tickets for May Court events.
If you wish instead to make a donation to support Hospice Care Ottawa's May Court Hospice, please click here and you'll be redirected to their website.
---
We would like to acknowledge the the generous help of Fred Sune at WP Expert in updating our website to a fresher appearance with more robust navigation and new needed features.