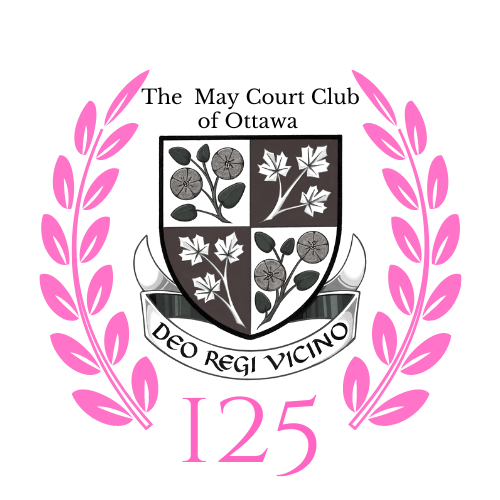 The May Court Club of Ottawa was founded in 1898 by Lady Ishbel Aberdeen, the wife of the Governor General. In a time when there were no social safety nets, she wanted to provide young socialite women with the ability to help other women and their children who were in need. Early activities of the club included establishing clinics, educational services, and knitting for the war effort. As the needs of the community changed so did the projects undertaken by the Club.
To learn more, please explore the menu links on our website, and visit our Facebook page!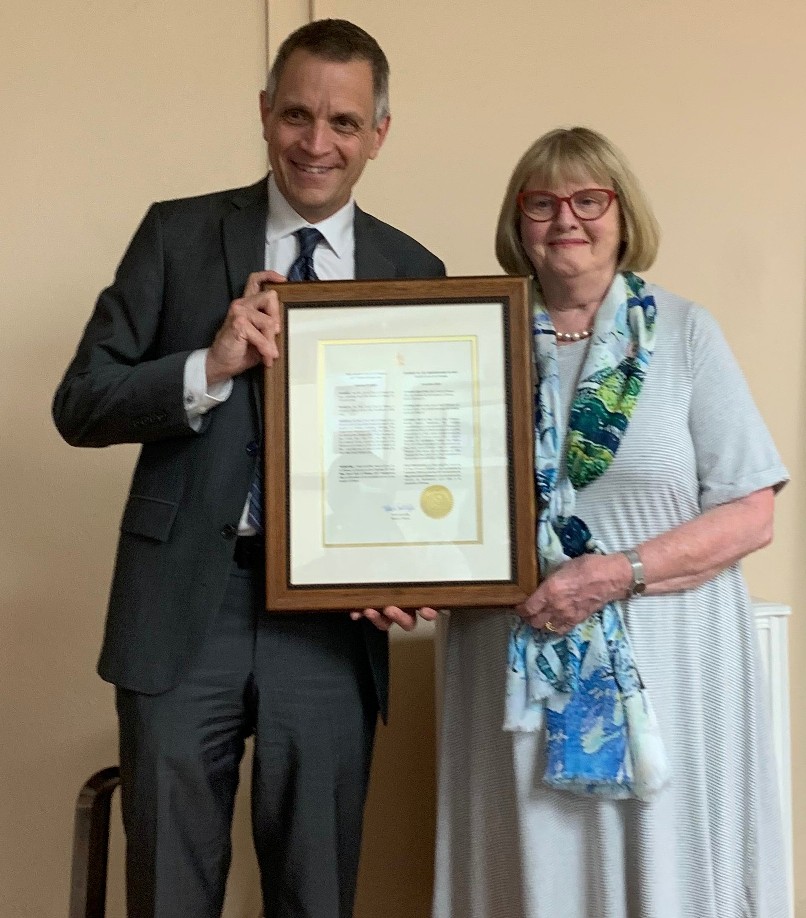 October 2023: The May Court Club of Ottawa was recognized for its long-standing support in the city by the Mayor of Ottawa. Congratulations members and friends for partnering with us over the past 125 years!
This year, the Club gifted the Crossroads Children's Mental Health Centre with a $125,000 donation in honour of our 125th anniversary.
A special thank you to our Celebration Luncheon sponsors:
Mr. Peter Chisholm, RBC Dominion Securities
Mr. Myles Francis, Francis HVAC
Mr. Luc Perron, RBC Dominion Securities
RBC Dominion Securities, Preston St. Branch
Sarah Vered Realty (Bargain Box Landlord)
The Beechwood Cemetery Company
Mr. Todd Hamilton, Hendry Warren LLP
Smith, Petrie, Carr & Scott (now known as Acera)
Mr. Gerry Arial, The Silver Rose by appointment
Mr. Robin Spencer, Spencer Studio Photography
Urban Element
The Museum of Nature
Mr. Salim Damaj, The UPS Store #180
Laura's Balloons
Alpha-Lit Marquee Letters
May Court members and ongoing May Court Club supporters.
MC125 Video
Click here to watch some highlights and accomplishments of the May Court Club of Ottawa.
Daytime Ottawa on Rogers TV interviewed our President, Donna Shields-Poë. Click here to watch.
The Old Ottawa South Community Association Review (The OSCAR) highlighted the May Court Club of Ottawa and our 125th anniversary Celebration Luncheon recently. View the article here.
Are you interested in becoming a member and being part of this dynamic group? Check out our Become a Member page for details.
Donations
For your convenience, you can make a donation by clicking here. This is a wonderful way to support a good cause, remember a friend, or purchase tickets for May Court events.
If you wish instead to make a donation to support Hospice Care Ottawa's May Court Hospice, please click here and you'll be redirected to their website.
---
We would like to acknowledge the the generous help of Fred Sune at WP Expert in updating our website to a fresher appearance with more robust navigation and new needed features.